return to Waterfall main page
There were ten employee cottages at Waterfall. Five are adjacent to the station on the north side of the bridge with another five on the south side of the bridge. The
NSW Heritage council listing for the Waterfall station group
lists them as "type 8 timber workers cottages". The cottages were built around 1905 when the station was moved to its present site.
At this time Waterfall had it own locomotive depot. In 1917 the depot had 15 standard goods T-class engines on the books (Booth, R. K. (1979)

Byways of Steam: Waterfall

. Roundhouse Volume 16 (1), 1979). The establishment of the locomotive Depot at Thirrroul in late 1917 brought about the demise of Waterfall as a locomotive depot.
| | |
| --- | --- |
| | |
| Cottages around 1980 | (above) and 2009 ( below) |
| | |

"Barracks/ Cottages" models constructed and plans drawn by Andreas Keller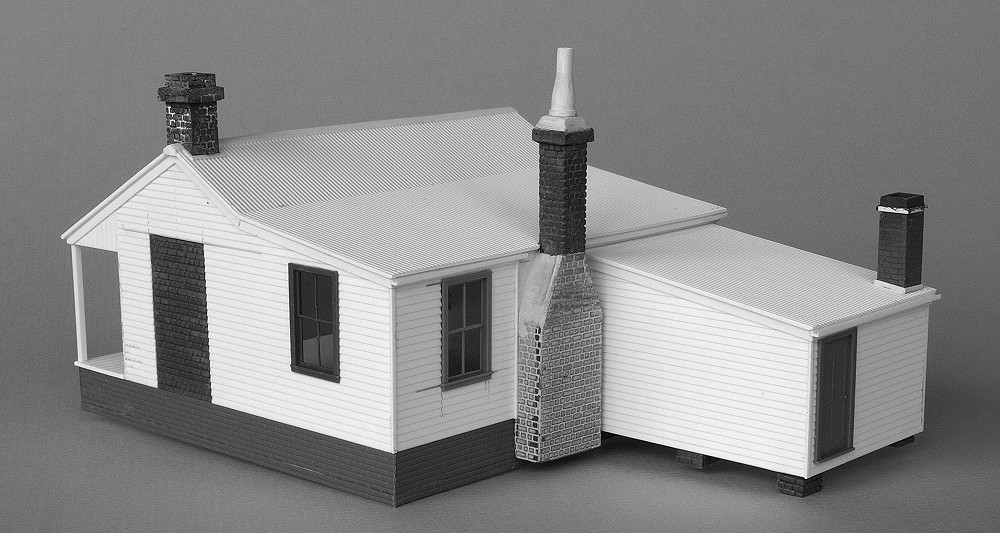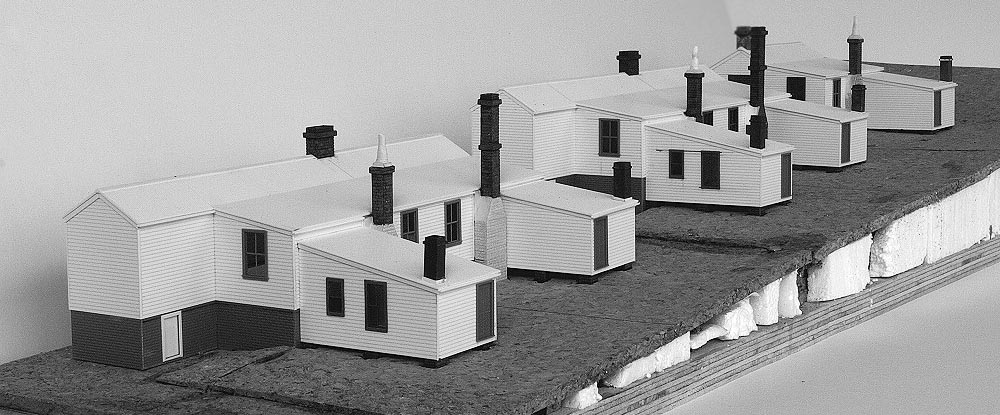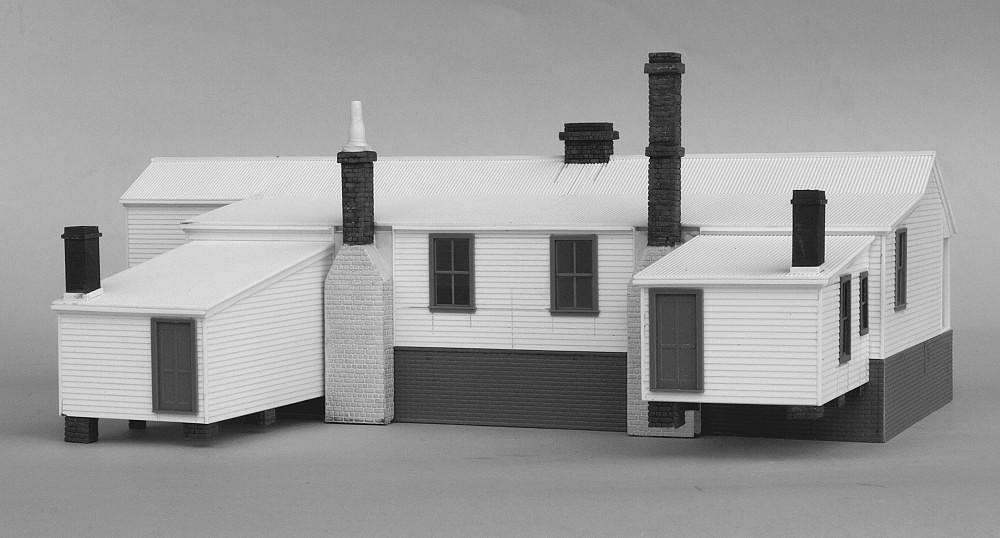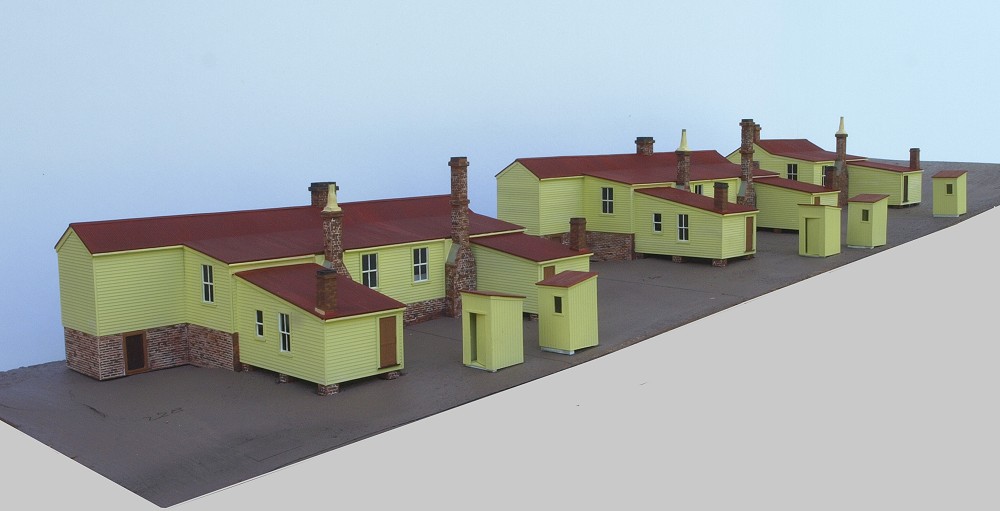 home I about us I find us I layouts I models I calendar I links I return to Waterfall main page
page last updated 11-08-10