Waterfall station is 38 km south from Central station, on the outskirts of the Sydney metropolitan area, on the Illawarra line. The layout is a representation of Waterfall station and yard in the 1960s.

The station opened in 1886, moving to its third and current location in 1905. The station building as modelled was demolished in 1995. The Sydney electrified suburban network did not reach Waterfall until 1980.

We decided in January 2009 that our next exhibition layout needed to be based on a prototypical track plan from the Illawarra line and be adaptable to a 7.2 metre exhibition layout. After scouring the ARHS track plan database we decided to model Waterfall. The layout had its first outing in August 2010.

The track plan we developed incorporates the general track layout and structures present in the late 1950s and early 1960s. All the structures are scratch built from original plans and photographs.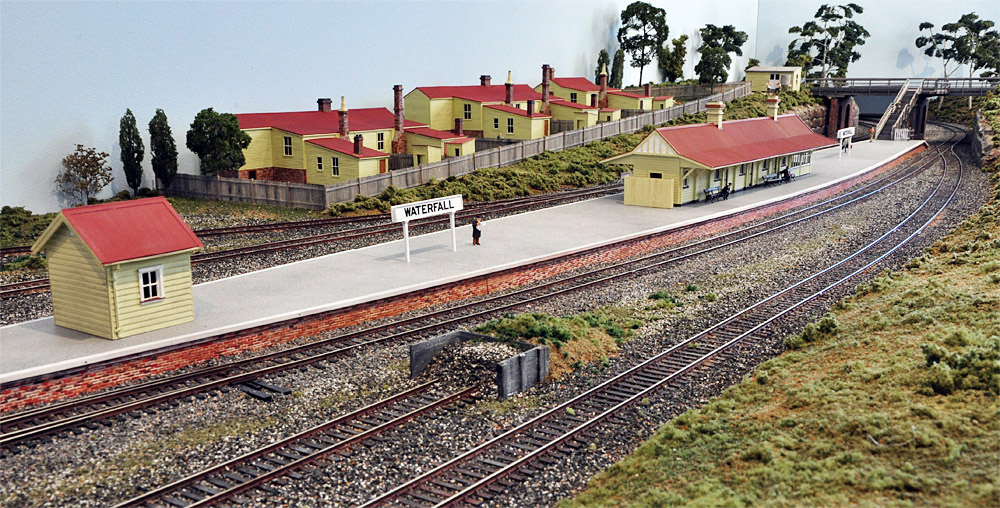 click on image to enlarge



return to the top of the page

Prototype notes, plans and construction photos


return to the top of the page

home I about us I find us I layouts I models I calendar I links

page last updated 11-08-10